Festival of Court Dances takes place in Krakow every summer. It is an international event, first organised in 2000 by Cracovia Danza – the only professional court and historical dance ensemble in Poland.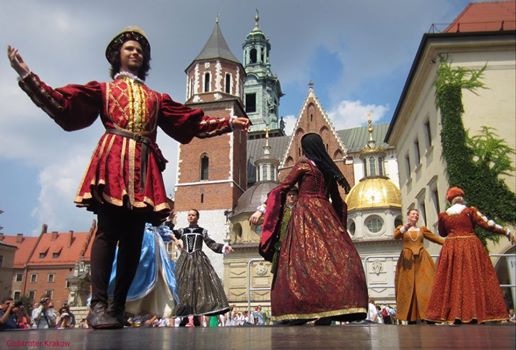 As part of a one-week festival, the Renaissance Decius Villa – the co-organiser of the festival, hosts court dance workshops conducted by world-class professionals. There are also thematic exhibitions, lectures, concerts. During the two-day finale taking place within the Main Square, the Old Town and the Wawel Hill, there are dance shows of professional and amateur groups from all over the world.  The culmination of 'Cracovia Danza' Festival of Court Dances is a great ball for all participants, guests and spectators at the Main Square.
'Cracovia Danza' Festival of Court Dances 2017
The dates of this year's festival are still unknown. The itinerary is yet to be published.