If you are a true steak lover, then you know the thrill of discovering a hidden gem of a steakhouse. The next time you find yourself in Vilnius, Lithuania's enchanting capital, you'll want to embark on a culinary journey that leads you straight to River Town, a rapidly rising star in the city's gastronomic scene.
Located in the historic heart of Vilnius, opposite the majestic Gediminas Castle, River Town has quickly earned a reputation for its exquisite food, exceptional service, and undeniable value for money. This alluring combination has captured the hearts of both locals and visitors alike, making it a must-visit dining destination.
At the helm of River Town are the talented "kitchen brothers" – Darius Miciulevičius and Šarūnas Marčiulaitis. Both members of the Association of Lithuanian Head Chefs, they bring their passion for high-quality ingredients and reverence for traditional cooking techniques to every dish they create. The best steaks are made from the finest cuts of meat sourced from Argentina, Uruguay, and New Zealand, ensuring a delectable and memorable dining experience.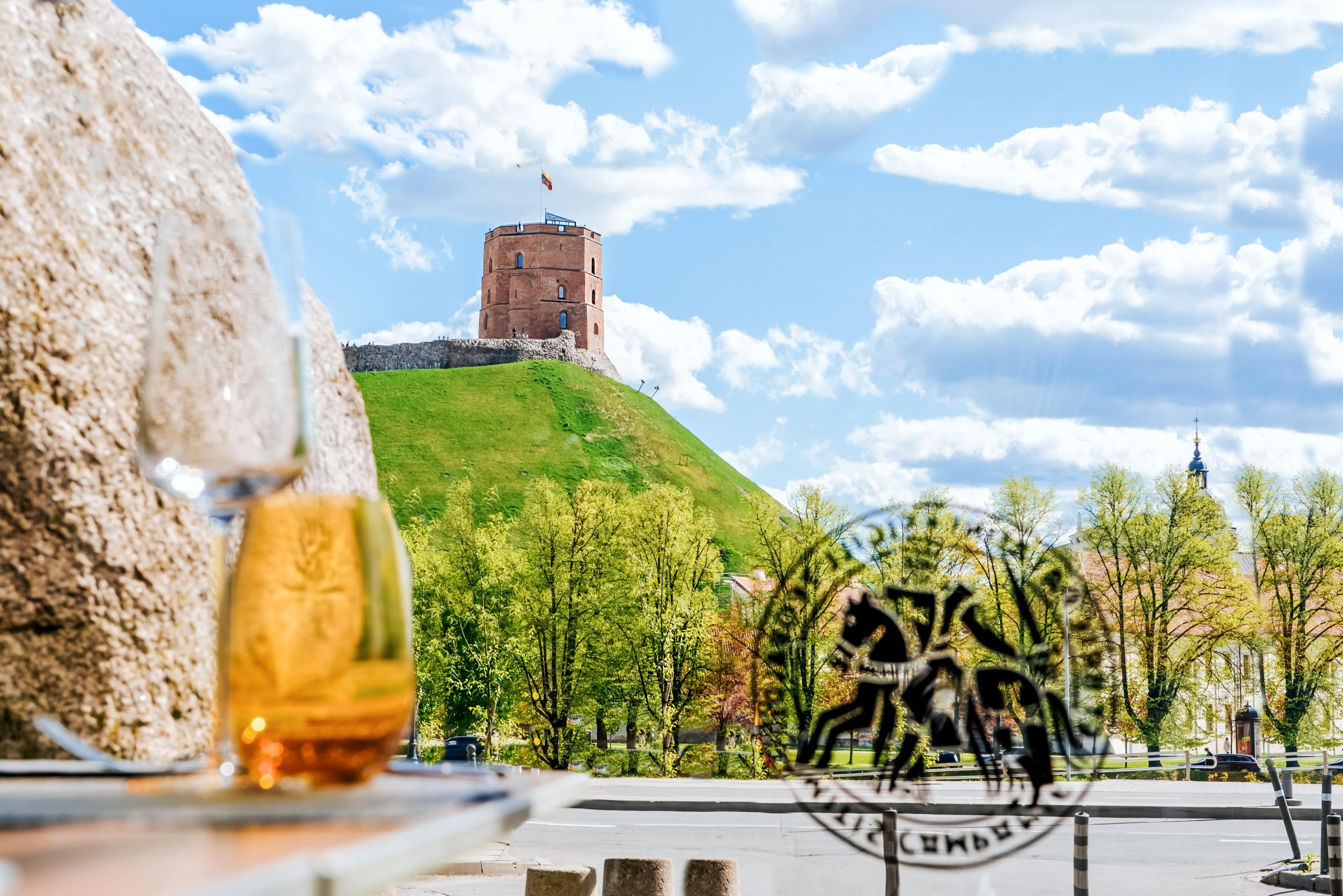 But it's not just about the steaks at River Town. The menu also features a delightful fusion of Italian and Lithuanian flavours, with dishes like vitello tonnato, a traditional Italian appetiser made from veal and tuna sauce, and low-temperature cooked octopus. Desserts such as pavlova with fresh passion fruit and warm apple pie with chestnut honey are not to be missed, as they showcase Darius' sweet touch in the kitchen.
If you're looking for a more immersive culinary experience, River Town also offers exclusive gourmet meat and seafood educational tastings. Here, you'll have the chance to meet the chefs, explore different dishes, and learn about various cooking techniques. It's a unique opportunity to get up close and personal with the creative minds behind the cuisine.
The River Town team, with over a decade of experience in the hospitality business, is dedicated to making your visit truly unforgettable. From the moment you walk through the doors to the moment you say your goodbyes, you'll be treated with the utmost professionalism and warmth.
So, why not plan a trip to Vilnius and let your taste buds embark on an unparalleled gastronomic adventure? With its stunning architecture, rich history, and River Town's sumptuous steaks, Vilnius is the perfect destination for travellers seeking both cultural and culinary delights. Experience the magic of Vilnius, and let River Town's exceptional steaks and warm hospitality be the cherry on top of your unforgettable journey.