Barcelona is one of the most exciting cities in Europe. Vibrant, breathtaking and filled with culture, this exquisite capital of Catalonia is home to many captivating attractions. Luckily for you, we've rounded up five of the best and most popular tourist destinations in this beautiful city. Keep on reading to find out what to do and see in Barcelona.
1. Sagrada Familia
A trip to Barcelona is never complete without seeing the Sagrada Familia. The Roman Catholic temple designed by Anthony Gaudi is one of the most beautiful examples of the Gothic Revival style in the entire world. Construction of the Sagrada Familia began in 1882. Gaudi, who – interestingly – was the second choice to design the church, worked on the temple until his death, leaving his magnum opus unfinished. Today the Sagrada Familia is a consecrated church that attracts tourists of many religions. Its three grand facades, phenomenal sculptures, soaring towers and intricate adornments leave every visitor in true awe.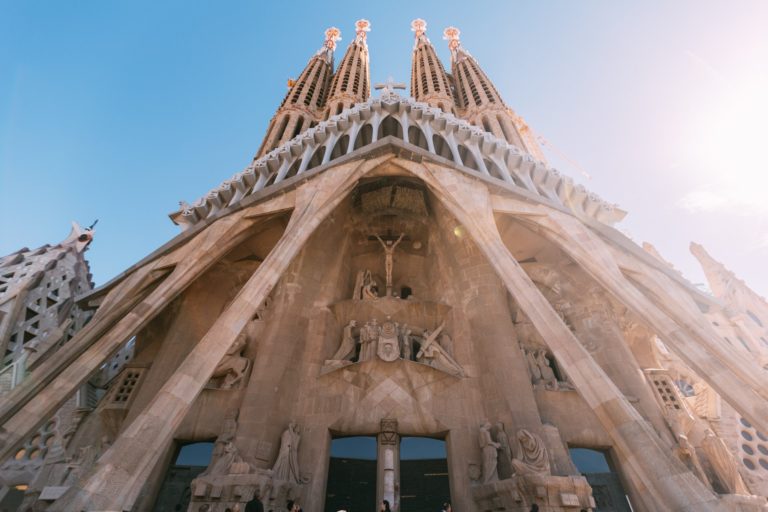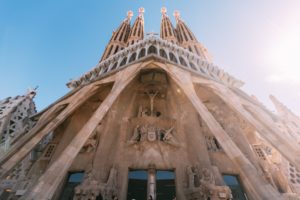 Practical information:
Address: Carrer de Mallorca, 401 Barcelona, Spain.
To get there, it's best to take line 2 or 5 of the metro.
The prices of tickets start from 20 €.
Visitors must follow a certain dress code. It is forbidden to wear see-through or revealing clothes. Back, belly and shoulders must be covered.
2. Barri Gotic (Gothic Quarter)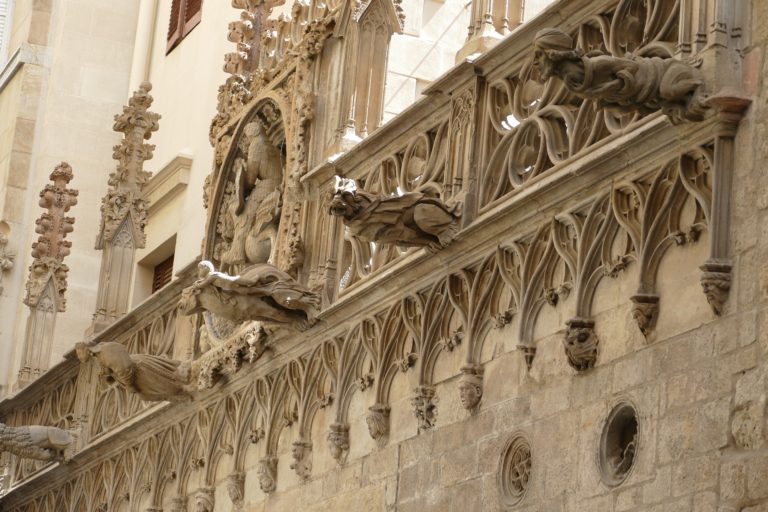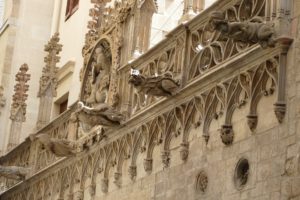 The centre of the old town, Barri Gothic, used to function as the spiritual capital of the entire Barcelona. Today it's an intricate labyrinth of alleys filled with landmarks, which lead to the most popular squares in town. Captivating beauty of its buildings and undeniable charms of narrow alleys carpeted with cobblestones make this district one of the most coveted and frequently visited places in Barcelona. Despite its name, a number of buildings in Barri Gotic can't be dated back to the Middle Ages. Their neo gothic architecture, however, is enough to make tourists feel like they're travelling in time. While being in Barri Gotic you must see the Cathedral of Barcelona, the Church of Santa Maria del Pi, and the remains of the Roman Temple.
Practical information:
The Gothic Quarter is situated between La Rambla and Via Laietana.
It's best to get there from the Jaume or Liceu metro stop.
If you want to do more than just wander around, you can choose a bike or walking tour with a guide.
3. La Rambla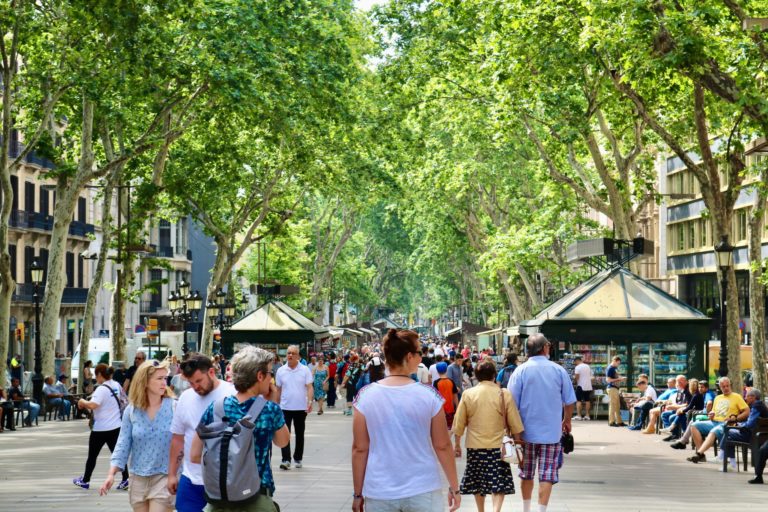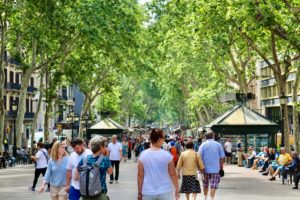 La Rambla is one of the most popular and bustling with life streets in Barcelona. Interestingly, only a couple hundreds years back it used to be a sewage-filled stream. Today, however, La Rambla is filled with tourists, who are looking for art, beautiful sights, amazing cuisine and culture. Walking down the street, you can appreciate the monumental building of the Gran Liceu opera house, admire the oldest theatre in the city – Teatre Principal, or visit the Centre d'Art Santa Mònica – a public museum of contemporary art. La Rambla is a place like no other to feel that unique, eclectic atmosphere of Barcelona.
Practical information:
La Rambla is about 1,2 km long.
La Rambla is divided into three parts: Rambla de Canaletes, Rambla dels Estudis, Rambla de Sant Josep
It's dedicated mostly to pedestrians.
4. Parc Güell
Breathtaking views, beautiful location and amazing architecture of Gaudi – that's Parc Güell. It's a public park system formed by gardens and buildings that reflect the artistic style of Antoni Gaudi. Created between 1900 and 1914, the park consists of architectural elements, woodlands, fountains, viaducts, and incredible terraces. All of that creates a beautiful symphony of shapes, constructions and colors.
Practical information:
Parc Güell is divided into two parts: enclosed, with Gaudi's work, and open, with alleys and natural landscapes.
Kids below 6 can enter the Park for free; for adults the tickets start from 5,25 €.
There's a limited number of people who can enter the Park in a given hour – that's why it's worthwhile to buy the ticket online.
The opening hours are dependent on the weather.
5. La Barceloneta
After a long day of seeing the sights and soaking up all of the Barcelonian culture, it's best to rest in La Barceloneta. This beautiful, coastal quarter is the place where locals and tourists go to swim, surf, sunbathe and enjoy delicious cuisine. La Barceloneta is a part of the city's oldest district. Its history goes back to18th century, when it was inhabited by fishermen and sailors. Later on it became reserved for the most wealthy citizens. Luckily for us, today it serves as a place where everyone can relish the sun, caffes, bars, taverns and lazure waters of Mediterranean Sea. It's the best place in the entire city to try local seafood, paella or gazpacho. Its vibrancy and picturesqueness make La Barceloneta one of the most popular and beloved places in Barcelona.
Practical information:
While on La Barceloneta, you should visit Homenatge a la Barceloneta.
Due to its popularity and crowds, you should be wary of pickpockets.
Barcelona is a very popular tourist destination. The number of its monuments, landmarks and attractions is truly overwhelming. Start exploring this beautiful city with sites recommended in the list above. We guarantee that you won't be disappointed!