The capital of Peru, located on the banks of Chillón, Rímac and Lurín Rivers, is the biggest and the most popular city in the country. Although throughout history it was repeatedly destroyed by major earthquakes, it survived to become one of the most attractive cities in the world.
The City of Kings is one of the UNESCO heritage sites and there are plenty of fascinating places to see, which surprise with its diversity and inimitable atmosphere. If you are going to visit Lima, check if all of our "Top 5" attractions are on your list!
Miraflores
The best way to start your first trip to Lima is to discover Miraflores – for many the most interesting and the most inspiring district in the city. It's full of beautiful architecture, skyscrapers and wide pavements, perfect for long walks for all types of travellers. There is also a beautiful park called Parque Kennedy in Miraflores, where you can find free wifi and thousands of cats. It's always full of life, events, food street and local fairs with colorful souvenirs. One of the best features for sea lovers is that Miraflores is overlooking the Pacific Ocean offering scenic views. You can walk along the coast enjoying incredible sunsets, sound of the sea, surfers' performances, impressive cliffs and wide beaches around.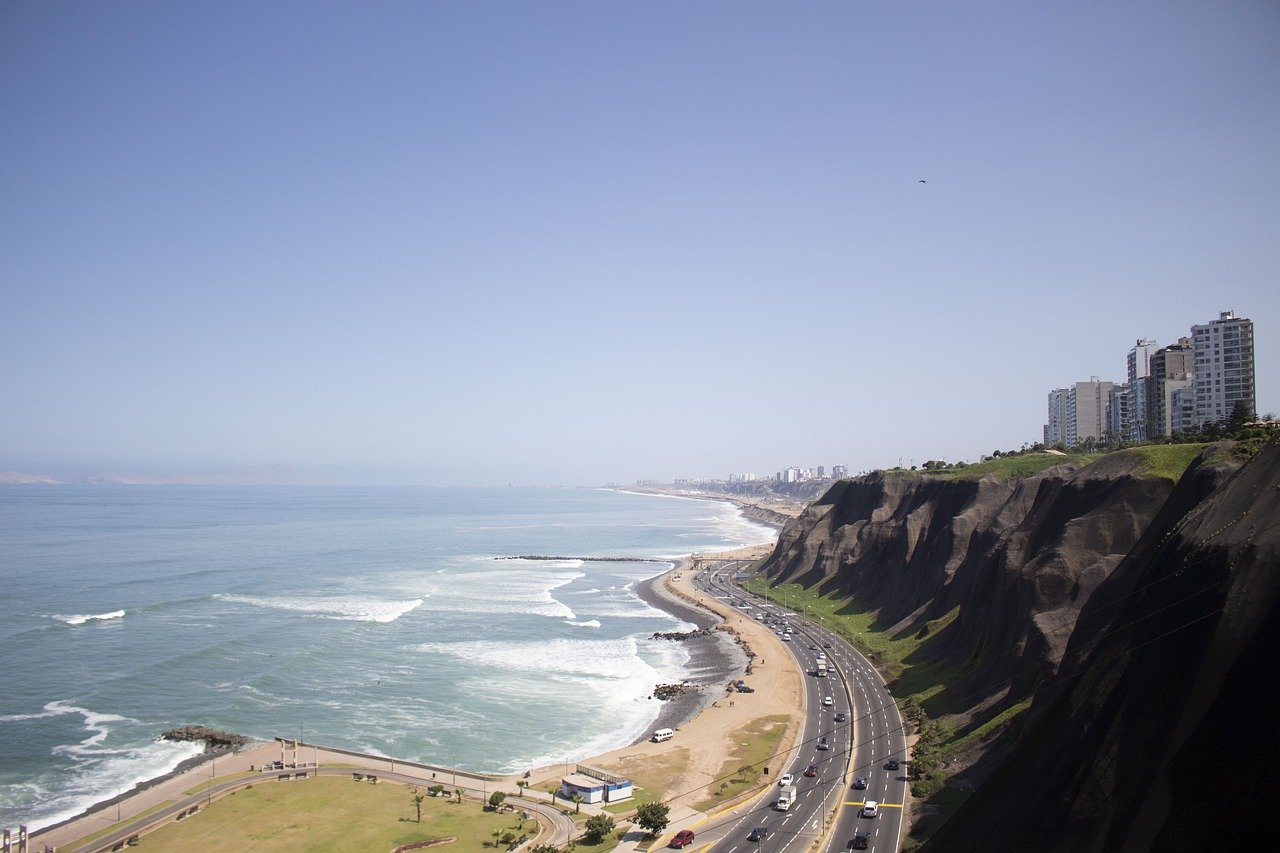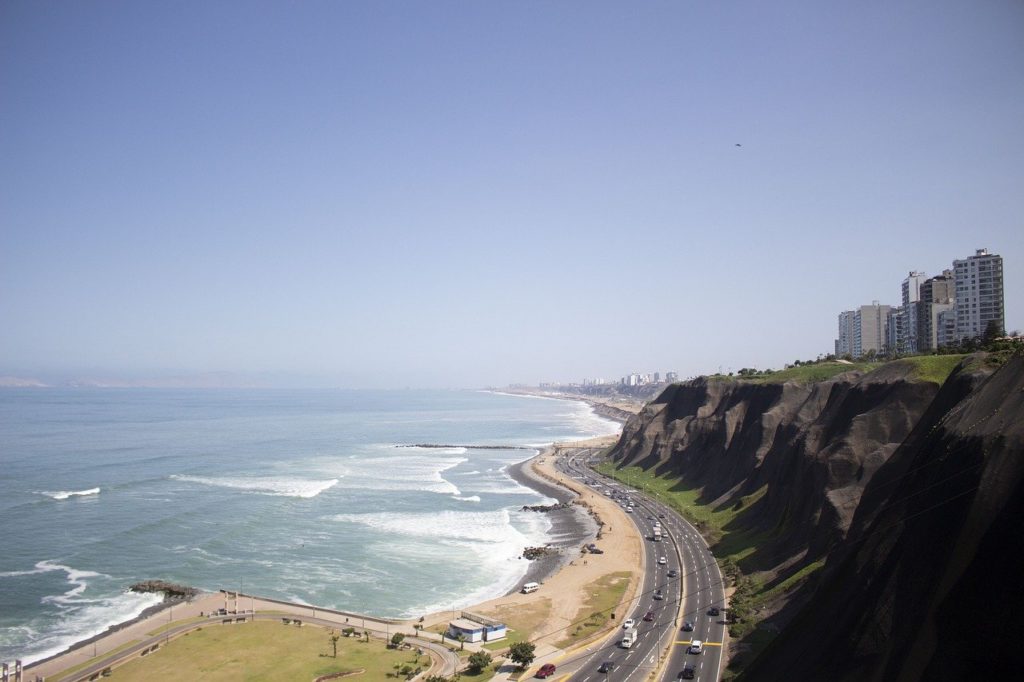 Are you hungry for more? You'll be in the right place then as Miraflores is the best area in the city to be discovered by foodies! Many people state that their culinary experience from Lima is for them one of the most important reasons to go back. What's more, you do not have to eat in expensive restaurants to enjoy amazing tastes in small cafes, bars and bistros, which are literally everywhere in Miraflores!
Barranco
Another famous district in the city, that you simply can't miss. You can easily walk here from Miraflores and it will take around 30 minutes. Some people call it "the hipster district of Lima", while for others it's the most romantic area in the city. It's full of historical houses that used to serve as villas for the most rich peruvians. It's the place of big contrasts – with renovated residences and small, Cuban-style buildings with the famous Plaza Mayor in the centre. Barranco is the district of music, dance and local culture. Many musicians, writers, painters and all kinds of artistic characters live here, offering original art to all visitors. Being here, don't forget to pass the famous Bridge of Sighs – a perfect place for lovers and romantic souls.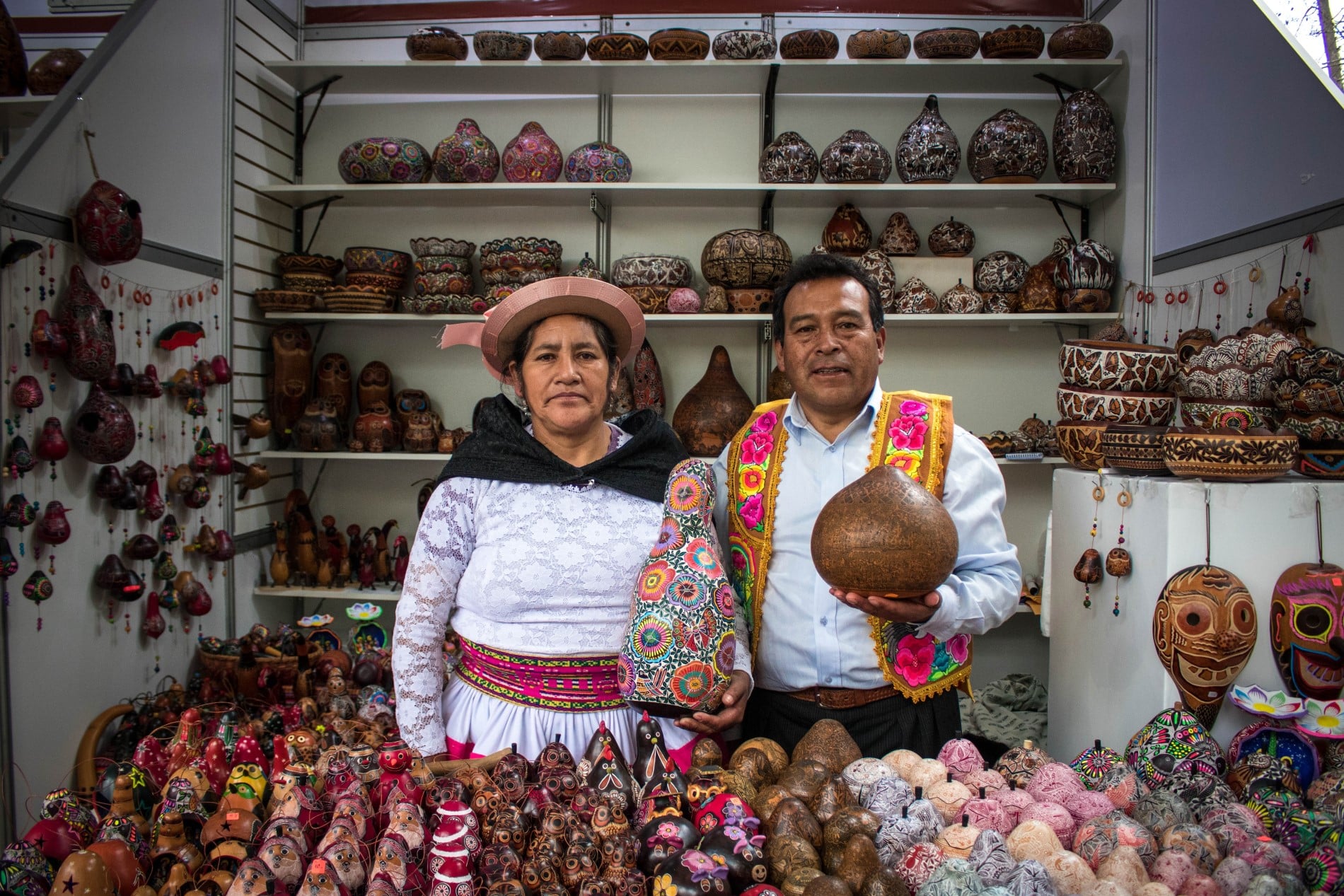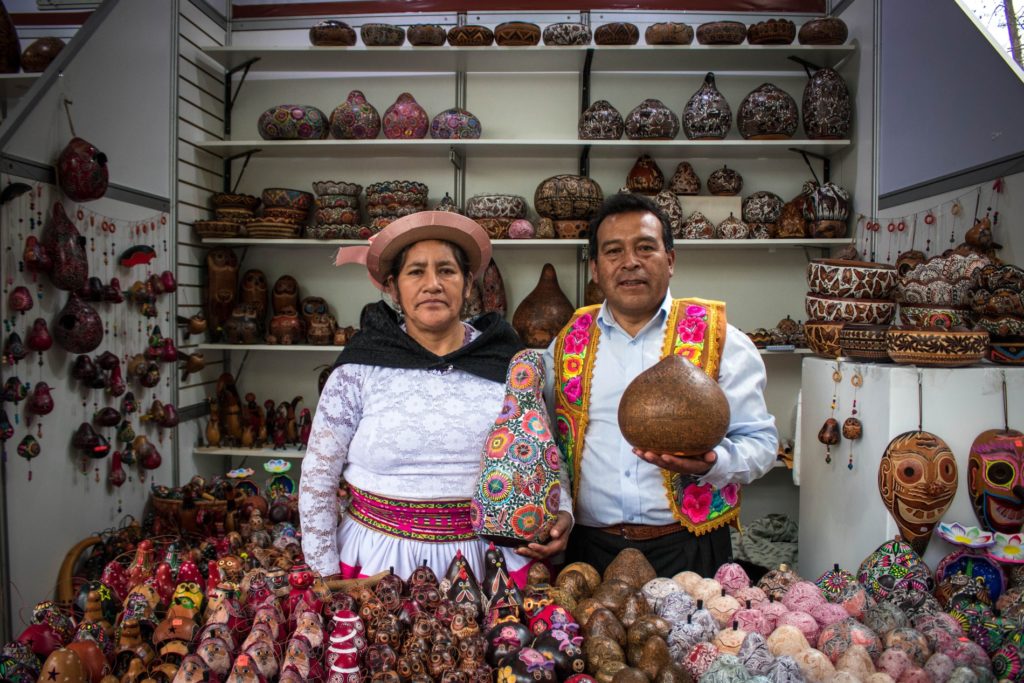 Larco Museum
Although there are several interesting museums in the city, one deserves our special attention. Larco Museum, located in an impressive hacienda in the district of the Pueblo Libre, is a private museum presenting pre-Columbian art. We have 4 zones here: the North Coast, the Centre, the South and the Mountain Culture. Its rich collection offers visitors an amazing tour throughout 5 thousands years of peruvian history and its fascinating culture! There are numerous archeological excavations including canvasses, pottery, crown, jewellery, coins and metals. One of the most popular halls in the museum (and in the whole South America!) is the Erotic Gallery with unique collection of erotic pottery. The museum will also show you how the most important ancient peruvian rites looked and familiarize you with everyday life of its old-time residents.
Historic Centre of Lima
Lima is a perfect city for history and architecture lovers. Its Historical Centre (also known as the City of Kings) is simply a marvellous choice for them. One can spend the whole day walking among colonial buildings that are scattered around the famous Plaza Mayor – one of the UNESCO world heritage sites. This area is often called "the heartbeat of Lima" and you will find out why as soon as you arrive there. Looking around, you will feel the royal atmosphere of Lima earliest rulers and colonizers of Peru. Additionally, Plaza Mayor is a real gem of urban planning with its legendary fountain from 1650. You will find plenty of benches and secluded places to sit and enjoy beautiful views as well. There are several monuments located in the Historical Centre, that are the finest "must sees" while visiting Lima. It includes:
The Cathedral – architectural work of art with breathtaking interior and picturesque gardens and square outside.
The Archbishop Palace – famous for its wooden balconies (miradores) and one of the most popular objects for photographers.
The Government Palace – the residence of the current president of Peru and extremely important historical place, where the most significant official ceremonies take place.
Basilica and Convent of San Francisco – a real jewel of baroque sacral architecture and one of the most beautiful buildings in Lima.
Opening hours
Sun – Sat   12:00 AM – 11:59 PM
Huaca Pucllana
This historical place is located in the district of Miraflores and is one of the most important places for Lima in terms of its history. Huaca Pucllana is a great clay and adobe pyramid dating back as far as to the 200 AD!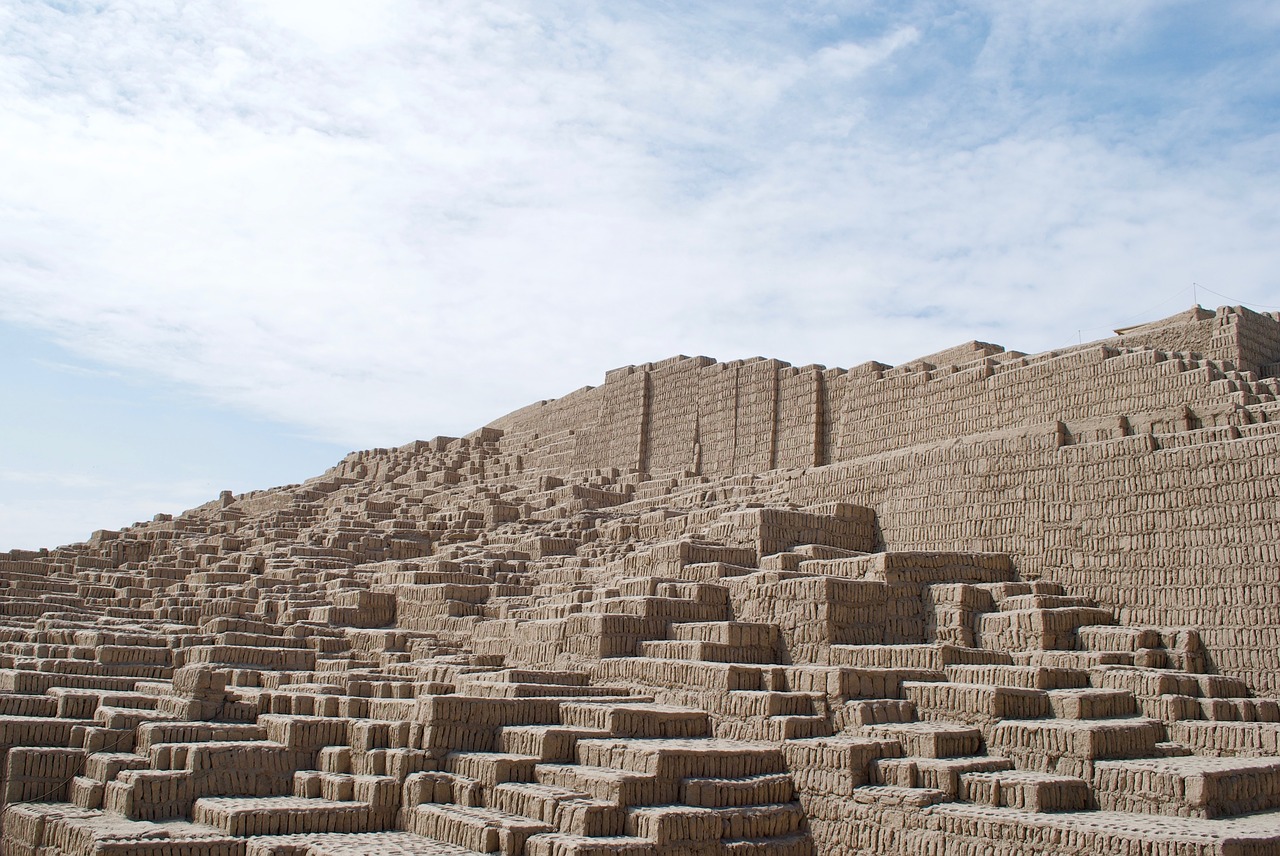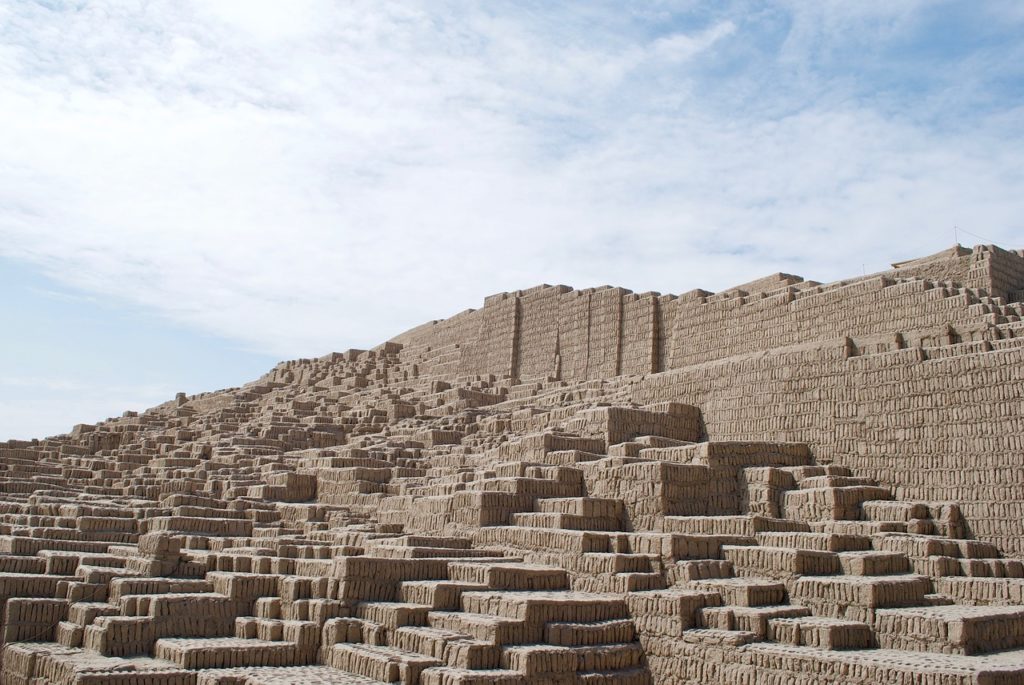 It was discovered only in 1981 and since then it has become a significant centre of culture and history for Peru. If you want to travel back to the primeval times of Lima, that's the place for you. Not only will you be amazed by its impressive look, but also will discover its fascinating history of ancient rites and mummification. It's worth to book a guide who will tell plenty of unbelievable facts connected with the mysterious Huaca Pucllana.
Opening hours
Monday, Wednesday, Sunday: 9:00 AM – 3:30 PM
Saint Francis Monastery
This sacral work of art dates back to colonial times. It was built in the XVI century and rebuilt in the XVII century, after a major earthquake. Saint Francis Monastery with its baroque buildings is one of the most scenic areas in Lima. It consists of a temple, a convent and two churches – El Milagro and La Soledad. One of its most characteristic and most impressive parts is its cedar dome built in a famous architectural style (mudéjar) and the facade recognized as real work of baroque art. Located in a picturesque square, the Monastery is always surrounded by a lot of photographers, pigeons and kids.
Visitors to the Saint Francis Monastery can discover its wonderful museum and the XVII-century library with over 25 000 scripts and numerous valuable paintings, including those by Rubens. Outside one can admire historical mosaics and cloisters. However, the most interesting part for all guests is usually the Monastery's underground, where they can find a lot of old bones. You can have a walk along corridors of mysterious catacombs discovering places where around 25 000 bodies were buried over the course of history.
To sum up, everybody will find something fascinating for themselves in Lima. If you decide to visit this magic city (which you certainly should do!), be prepared for a lot of walking and experiences on your way. One thing is for sure – by the time you leave the city, you will have plenty of new inspirations and unforgettable memories in your head and stomach!